Apple Cider Vinegar Pickled Vegetables
Apple Cider Vinegar Pickled Vegetables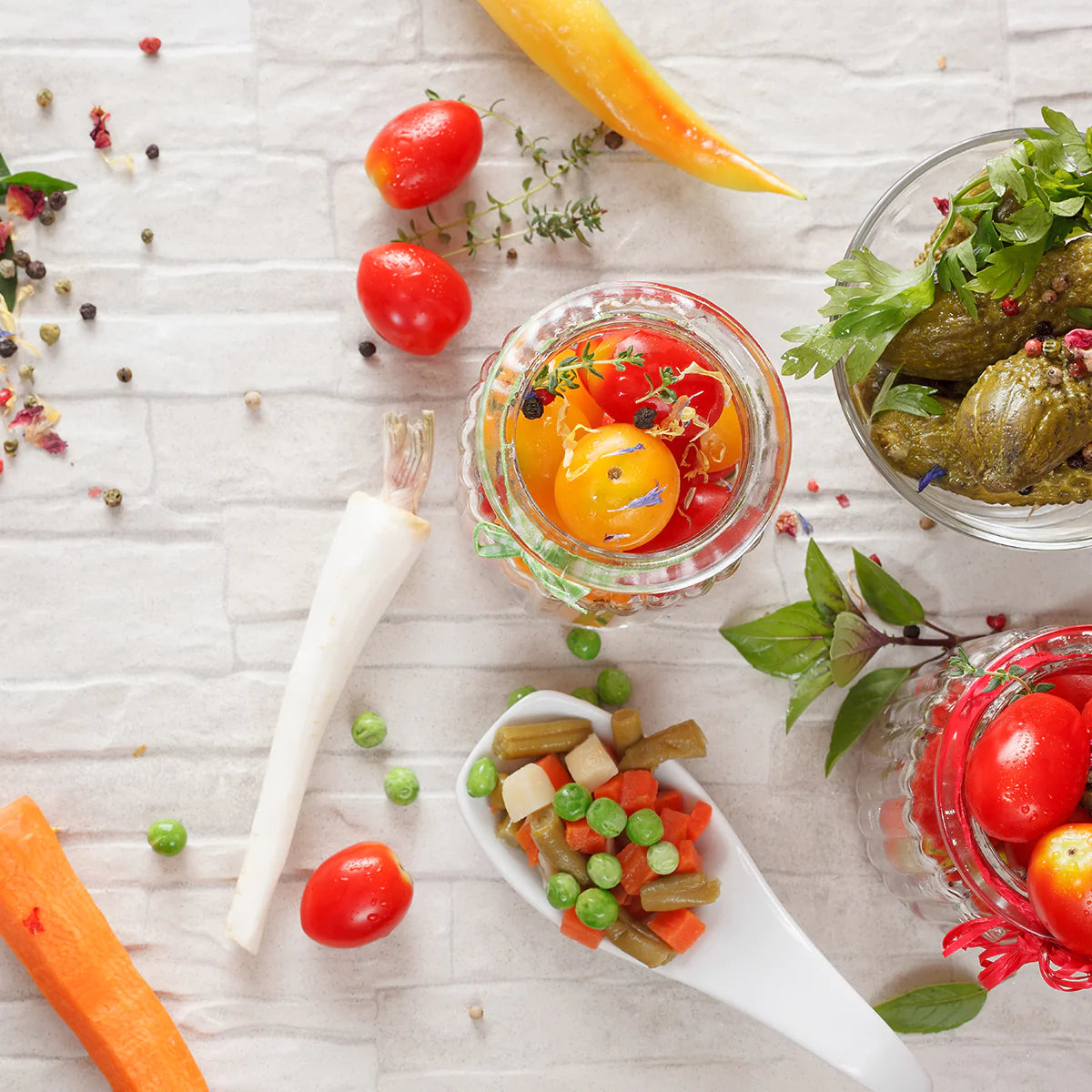 At Bagrry's we believe in providing you with honest health and natural nutrition with every product, always putting.
Ingredients
½ kilogram of peeled and sliced vegetables such as cucumbers, carrots, radish, red onions, cauliflower, cabbage
2 clean glass or ceramic jars
1 cup Bagrry's Apple Cider Vinegar with Mothe
1 cup water
¼ cup raw sugar
1 tablespoon salt
Preparation
Pack the vegetables into the jars as tightly as you can without smashing, leaving ½ inch of space at the top
Make the brine. Place the vinegar, water, sugar, salt, and mustard seeds in a small saucepan over high heat. Bring to a boil, stirring to dissolve the salt and sugar.
Add the brine to the jars. Pour the brine over the vegetables, filling each jar to within 1/2 inch of the top. You might not use all the brine. Gently tap the jars against the counter a few times to remove all the air bubbles. Top off with more brine if needed.
Tightly seal the jars. Let the jars cool to room temperature.
Store the pickles in the refrigerator. The pickles will improve with flavor as they age — try to wait at least 24 hours before using.